Skip to Content
Family Law Litigation Attorneys in North Florida
Family law litigation is what most people think of when they think of getting divorced.
Litigation can also arise from non-marital relationships and from other disputes regarding children, jointly owned assets, and financial support. It is always our goal to settle cases without the necessity of difficult and expensive litigation. Litigation, however, is often unavoidable. Our lawyers are experienced handling all stages of litigation, from prelitigation discovery all the way through final trials. Anytime arguments are made in front of a judge, you need an experienced litigation attorney like those at Sussman, Johnson & Alvarez Family Law, in Jacksonville, Florida.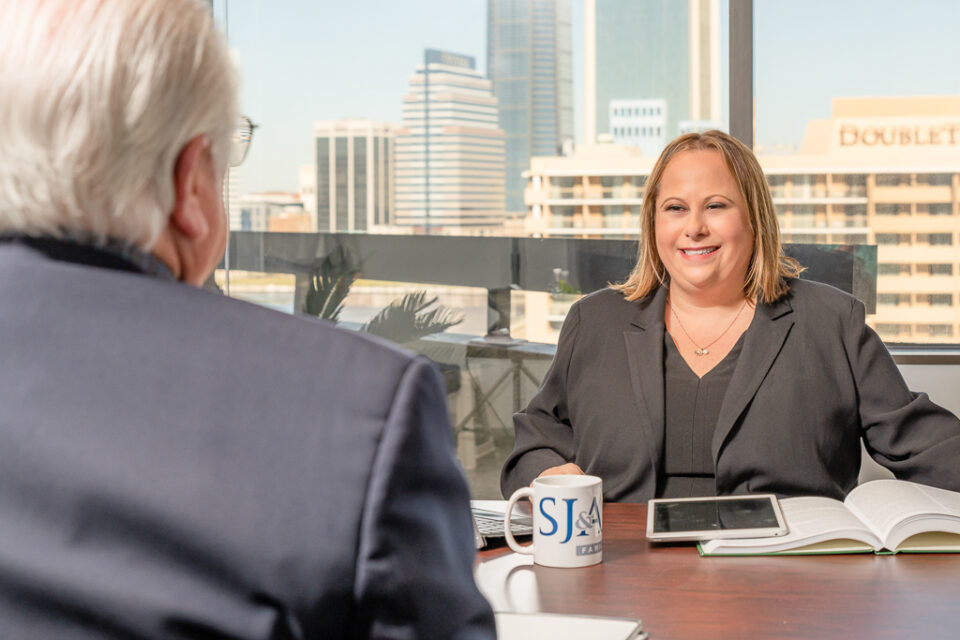 When to Hire a Litigation Attorney
Despite using best efforts to settle cases, litigation in family law matters is often unavoidable. Because litigation is common in family law cases, it is always important to hire an attorney who is experienced and comfortable litigating all aspects of all types of cases. Whatever type of litigation you face, our family law litigation attorneys at Sussman, Johnson & Alvarez Family Law have faced similar situations countless times.
Our Approach to Family Law Litigation
Litigation is all too often a long and drawn-out process. That is why it is always best to have an experienced litigation attorney at your side. When you trust Sussman, Johnson & Alvarez Family Law with your case, we will walk you through every step of the process transparently and understandably. When you have not dealt with litigation before, it can all be very overwhelming. We will meet with you every step of the way, explaining things from prelitigation discovery through the final hearing or trial. We approach all litigation with a thorough and common-sense approach and while we will always zealously advocate for you, we also do our best to minimize costs and maximize efficiency.
Why Choose Sussman, Johnson & Alvarez Family Law
Families trust the litigation attorneys at Sussman, Johnson & Alvarez Family Law because of our skilled approach to every part of the litigation process. Not only do we make the litigation process easy to understand, but we also get you results. We will fight tirelessly for you in court and use every part of the law at our disposal to make sure you and your family are protected.
Get Help From a Litigation Attorney
Litigation is a confusing process, and people rarely, if ever, get the results they want without representation. Our litigation attorneys at Sussman, Johnson & Alvarez Family Law are available to meet with you and discuss how we may help you in any family law upcoming litigation. Call us today to schedule your appointment.
Schedule a Consultation Today!